How to order a repeat prescription
What is a Repeat Prescription?
Repeat prescriptions are medications which appear on the reverse of your prescription which your doctor would like you to continue on a regular basis.
You can order your repeat medication through the following methods:
You may hand in your computer slip or a note with your name, address, DoB and the medication required written clearly;
Set up a direct Repeat Prescription Order through your local Pharmacist;
Or by post.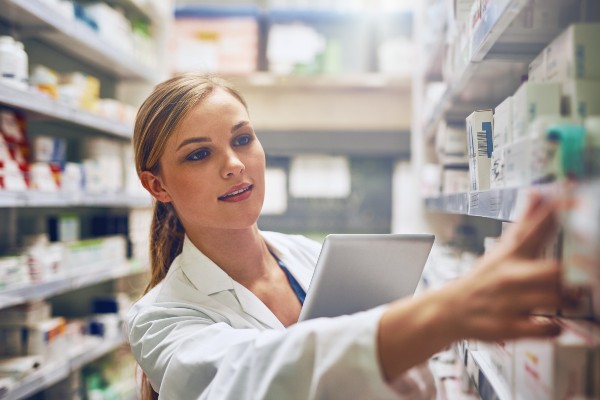 Repeat prescriptions will be ready in 48 working hours from your request. Please note if your prescription request is NOT on your repeat prescription your request will take longer to process and the doctor may wish to speak with you. Delays may also occur if your medication request is different from what your doctor has prescribed for you.
We will return your prescription to you by post if a stamped addressed envelope is provided.
Many chemists offer a delivery and collection service. Speak to your preferred chemist directly for details. This means that you do not have to come to the surgery to collect your prescription and then take it to a chemist.
Emergency Prescription Requests
Emergency prescription request are request for medication which you need within 24 hours to prevent you becoming severely unwell. Emergency medications include; epileptic medication, insulin, inhalers for lung conditions, emergency contraception and Epipen for anaphylaxis.
Emergency prescription requests are not requests for medication which have been ordered late. You should allow 48 working hours for routine repeat prescription requests. Please respect our staff, as it is your responsibility to ensure that your repeat prescription request is ordered in plenty of time.
How to order a non-repeat prescription
If you have an ongoing problem and would like another prescription of a medication previously prescribed to you by the doctor you may request another script. Please let us know the reason for your request and a contact number, in order for the doctor to review your request. Non-repeat medication request will take over 48 working hours to process and the doctor may wish to speak with you.
Why does it take 48 hours to process a repeat prescription request?
At The Surgery many prescriptions are requested every day. Our prescription clerk has to check your medical records to ensure that your medication request is on your repeat prescription, then print it and give it to your doctor. Between clinics, your doctor will double check the medication to ensure that it is still appropriate for you. Then one of our admin team will file your prescription ready for collection.
Delays may occur if your medication request is not on your repeat prescription or if your medication request is different from what your doctor has prescribed for you or if your doctor wished to change your medication.
New Patient Prescriptions
Welcome to the Portland Road Practice, if you normally take regular repeat medication please let us know by:
Giving us a copy of your repeat prescription slip
Give us a copy of your medication label on your medication box/bottle which has your name, medication dosage and date.
We will automatically put this on your repeat prescription here at The Surgery.
Please allow 48 hours for a prescription request.
Private Prescriptions
Private prescriptions are medication which your private Doctor has recommended for you on a private prescription. A private prescription is not written on an official NHS prescription and so is not paid for by the NHS. The cost of a private prescription is met wholly by the patient and is dictated by the cost of the medicine plus the pharmacists charge for supplying it. A prescription is a legal document for which the doctor, who has issued and signed it, is responsible for. Therefore, a NHS doctor cannot convert a private prescription to an NHS prescription. A doctor you see privately can't issue an NHS prescription.
A GP in the surgery at which you are registered can only provide a private prescription if the drug is not available on the NHS.