Reviews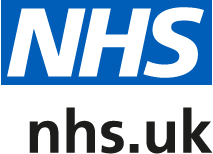 updated at 05:42pm on 19/02/2020
by Tom Raymont
Exemplary practice providing the highest standards of care
I have been registered at The Portland Road Practice for nearly 20 years and I have only ever had exemplary experiences of care and medical attention. I recommend the doctors, management and administration staff very highly. Whilst other friends and family in London have shared stories of disappointment and difficulty with their GP, I have come to feel that The Portland Road Practice is a beacon of skilled health services administered with great professionalism and warmth. I have always had my calls and questions answered promptly, even if the administration staff can be under pressure at times to deal with large numbers of people in situations that may be distressing for them. I found the two doctors that I have dealt with over the years both highly knowledgeable and detailed in their diagnoses whilst also relaxed and willing to engage with any question or concern I might have. Moreover, I have felt that my own beliefs and preferences for treatment have been respected and engaged with. I hope that others will have the same experience as me and that these high standards will remain long into the future.
Visited in August 2018, Posted on 14 December 2018
by Lyndsay Green
Outstanding Service
Considering the NHS cutbacks this practice is outstanding. Receptionists lovely and helpful. I have seen four different doctors here and they were all absolutely perfect. Kind, trustworthy and down to earth. You can always get an emergency appointment if required. Well run practice. Would not hesitate to recommend.
Visited in December 2018, Posted on 12 December 2018